Private Murder Mystery Events
Transform your event into an unforgettable murder mystery party where every guest is a suspect
Trusted By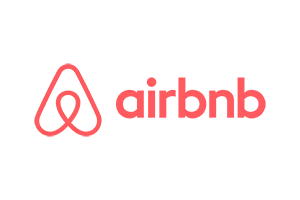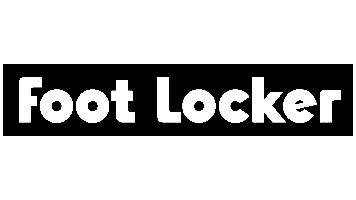 What is a murder mystery party?
Put a twist on your company bonding session, awards dinner, team-building retreat or client event by making it a murder mystery.
Every mystery revolves around a comedic, themed murder. Guests are assigned an outlandish character to play and work to uncover the bizarrely campy world we've created—while having an exceptionally good time.
What to Expect
During each mystery, guests play characters, interacting via improv and brief scripted moments. Every aspect unfolds in real time, guided by an expert host. Roles are based on each guests personality so everyone is comfortable and included. You don't have to be an actor or an extrovert to have fun—most guests are neither.
We can even create a custom mystery that's entirely unique to your organization.
What's included?
A mystery experience on your chosen date
Hosted by an expert guide
Unique and fun characters for guests
Costume suggestions
Themed drink and snack recipes
Custom playlists to get you in the mood
Hassle-free coordination with guests
For Virtual Events
Themed Zoom backgrounds
Zoom and technical set-up
Event Details
About 90 Minutes
8-150 People
Virtual, In-Person, or Both
PG-R Rating
"I would do this again in a heartbeat"
— B. B.
"Special, unique, fabulously creative, an absolute blast"
— J. P.
Our format is unique—here are a few reasons why we're different:
Why a murder mystery?
Murder mystery games are a fun social activity that takes everyone out of the office mindset and gives them an opportunity to be playful, and get to know one another in a more intimate way.
There are mystery games for all sizes of teams that balance the needs of the more shy group members with the more outgoing so everyone feels comfortable.
Camaraderie is built through a shared unique experience that will surely be one for the books. Team members will hone their critical thinking skills and learn to communicate collaboratively.
Since murder mysteries are hosted by a trained guide, everyone can participate without the pressure of making sure everyone is having fun. Let the experts run the event and just enjoy!
Request a Quote
Frequent Questions
How much participant interaction is there?
This experience is entirely comprised of participant interaction. All guests will be characters and suspects in a murder investigation.
How does an immersive murder mystery experience work?
Our murder mysteries are a unique way to escape reality and have fun.
During the experience, each guest plays a role. We email character and an event breakdowns ahead of time so you have time to prepare a costume (if you want to) and read a little about your role. There is no need to be an actor or extrovert—most guests are neither.
Once the experience begins, we use a combination of scripted moments with guided, in-character improv, to ensure that your experience is fully immersive.
Do I need to have acting experience?
No. Participating with an open mind and a willingness to improvise is all you need.
What age groups are your murder mysteries appropriate for?
The content varies from PG-13 to R-rated. Visit any experience page to learn the appropriate ages for that specific experience.
If you are hoping to host a more family-friendly party, we can adjust some of the experiences with notice. Please contact us with any questions.
Are your shows right for my group?
If your group loves to have fun, absolutely! But please feel free to contact us if you have any concerns about content or the experience itself.
How many guests can join?
Each virtual mystery requires a minimum of 8-12 guests. We can create a custom mystery for nearly any group size.
If you have fewer guests we can arrange to have professional actors fill the remaining slots and heighten your experience for $100 each. You can select the number of actors, if any, you would like us to include while booking.
Can I change the theme after I have purchased it?
You can change your theme until you receive themed materials related to your experience. Please get in touch to discuss your request. 
What are the technical requirements?
You will need your own computer, a stable internet connection, and the latest free version of Zoom. To have the best experience, participants should use computers. Phones or tablets work but they limit the experience.
If you are in the same home as another participate, it's best to be in a different room and on your own device. If you must share a room, it is best if you both use headphones.
We send costume suggestions for every character well ahead of time. We believe dressing the part (in whatever manner you are able) enhances your experience, but it is not mandatory.