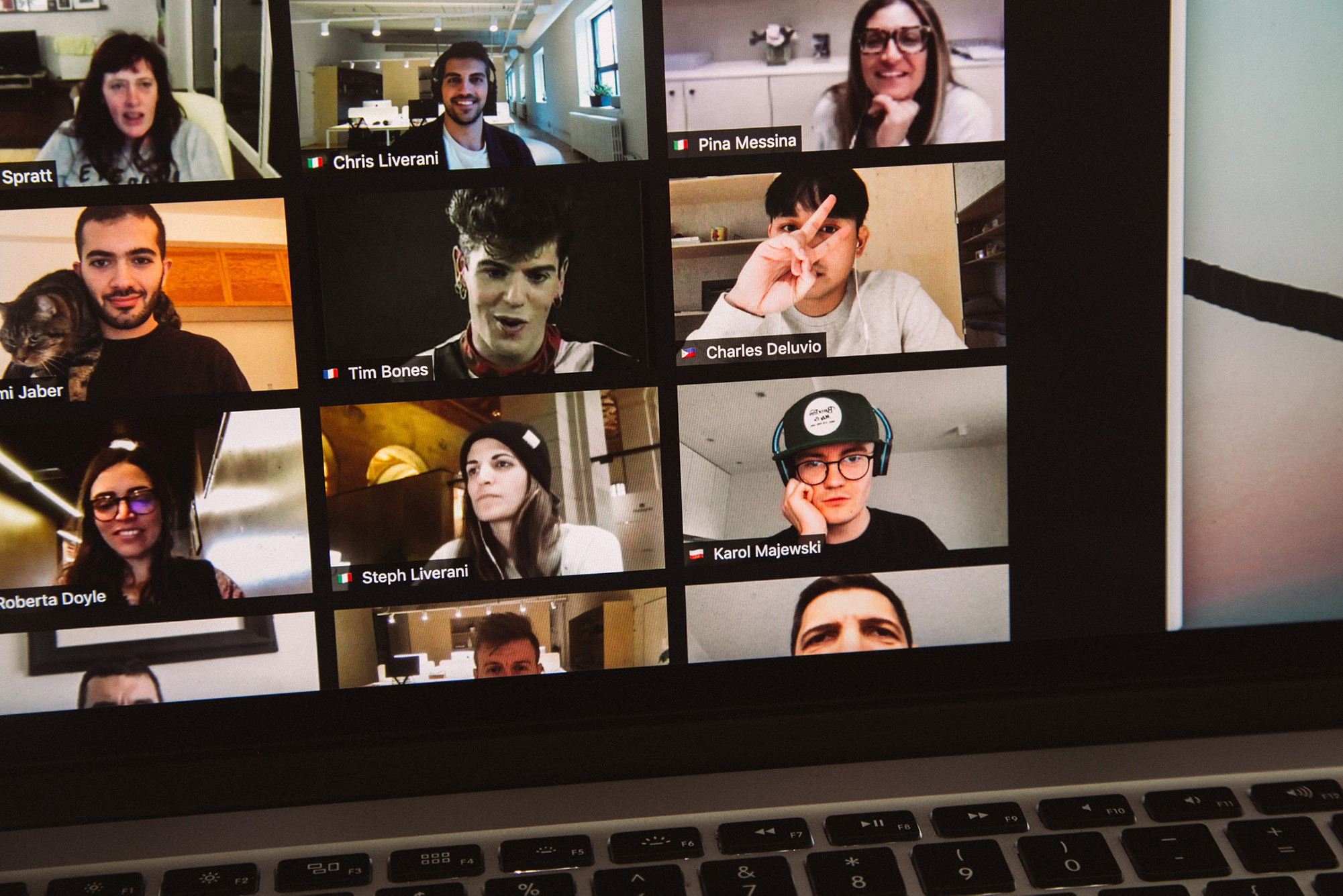 ---
10 virtual party ideas everyone will love
10. Trivia
We know, trivia can be a contentious topic but hear us out. Every group of friends has a common thread, be it a love of movies, pop culture, food — you name it. Why not have a themed trivia night about something you all love. Don't want to discuss ancient Greece? Don't.
9. Wine and Cheese Tasting
Who would have thought wine could be tasted via the internet — but it's true. There are numerous virtual wine tasting classes to tickle your specific interests.
8. Secret gift swap
This is another idea where a theme can take it to the next level. Have your group draw names well ahead of time and mail gifts to each other to open on camera. Set a low price limit to encourage creativity, or a bizarro theme to make it wacky fun.
7. Group movie streaming
Several movie streaming platforms let you watch movies as a group — like Hulu Watch Party. Pick a favorite you all share, grab a glass of wine and some snacks, and hit play.
6. Crafting
Whip out that needlepoint, it's time to craft. Everyone enjoys making things. Pop on an episode of At Home with Amy Sedaris while you're at it.
5. Cooking class
CozyMeal offers some great classes from around the world. Having taken a pasta making class from a man in Italy, I can attest to it — the pasta turned out great, and everyone in our house had a great time.
4. Chat with a celebrity
Ever want to ask Sean Avery why he has an attitude problem? This option isn't for everyone, but why not try out a 10-minute chat session with a celebrity? Depending on how you look at it, they're surprisingly affordable. But I guess celebrities have nothing to do during quarantine either.
3. Magic show
Chicago's Magic Parlour if offering online magic shows. For $49 a household, it's also an affordable option when you've got a lot of people to entertain.
2. Roast
Roasting a friend for a laugh — all in good fun — is a great way to spend a night. And let's be honest, there is somebody you want to drag.
1. Murder Mystery
One of the most fun options, is a murder mystery. We provide exceptionally fun murder mystery experience for everyone — no need to be an actor or outgoing.
Why not try Blood on the Bleachers with high school friends? or escape to the tropics in Trouble in Paradise? Feeling a bit backed up? Why not visit a strip club in our r-rated mystery Rubbed Out?
A mystery for every occasion.
---
Categories:
---
Popular Murder Mystery Party
Recent Posts