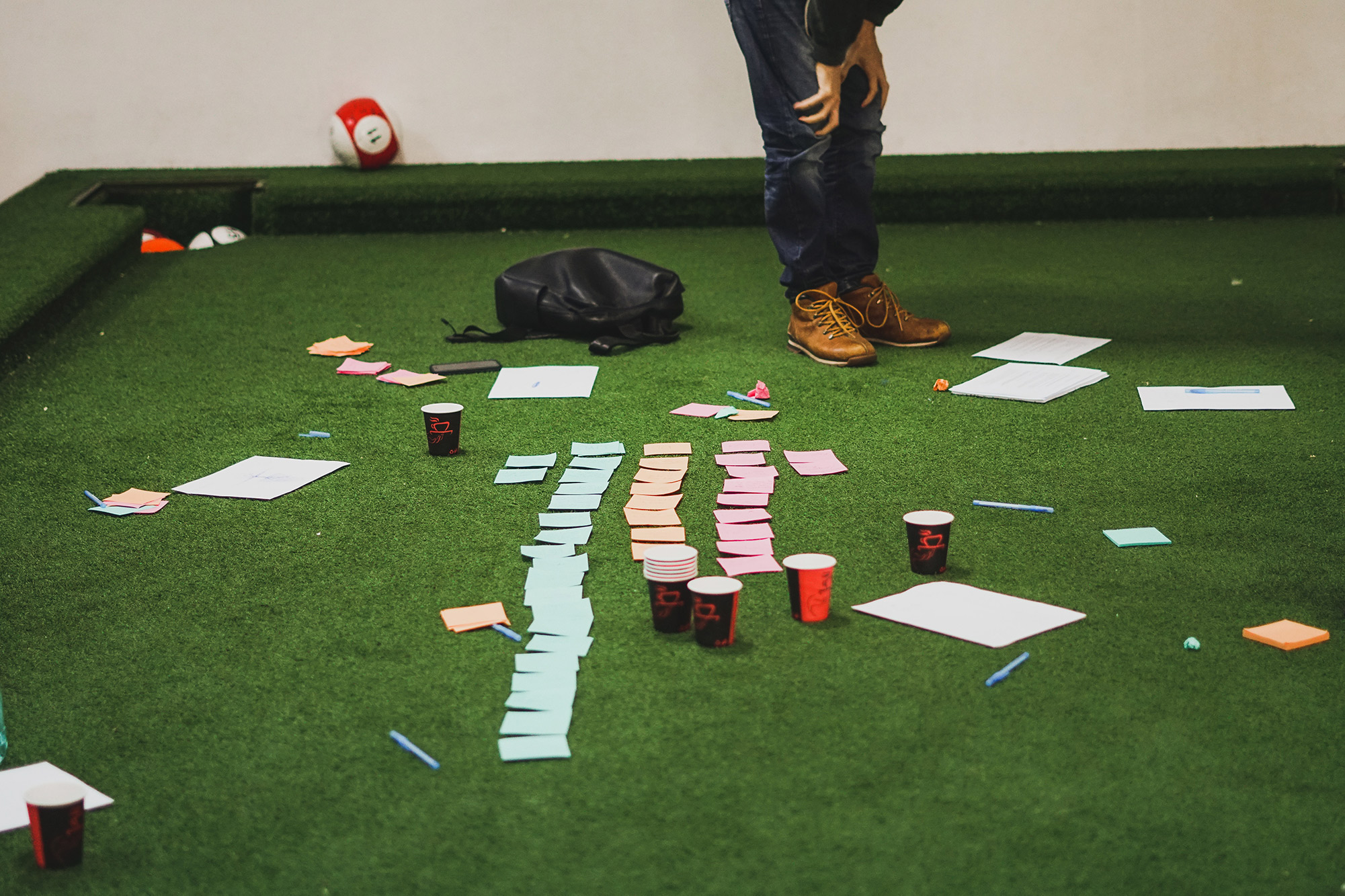 ---
Murder mystery events for team building
Having a team that works like a well-greased machine is essential to building a successful business — and team building activities are a great investment towards that goal.
Finding activities that are engaging and exciting to your team isn't easy. The phrase 'team building' itself is often met with stares of disgust. It's easy to pick an activity that isn't inclusive enough, or is uninspiring to your workforce.
Team building via murder mysteries are a surefire way to get everyone involved in a bonding experience. Murder mysteries combine both creative and logical thinking with humor to create something truly unique and memorable.
The fragmented workforce that has come out the pandemic is no excuse to put off team building. Virtual murder mysteries allow anyone to participate—and are even designed to be experienced online so your staff won't feel shortchanged.
Let's dive into how a murder mystery can fire up your workers.
How do murder mysteries work for team building?
Murder mystery games are a fun social activity that takes everyone out of the office mindset and gives them an opportunity to be playful, and get to know one another in a more intimate way.
There are mystery games for all sizes of teams that balance the needs of the more shy group members with the more outgoing so everyone feels comfortable. Camaraderie is built through a shared unique experience that will surely be one for the books. Team members will hone their critical thinking skills and learn to communicate collaboratively.
Since murder mysteries are hosted by a trained guide, everyone can participate without the pressure of making sure everyone is having fun. Let the experts run the event and just enjoy!
Murder mysteries have attract people of all types
Murder mysteries for team building are an easy choice because they appeal to many different demographics and interests. This creates an experience that is immersive for everyone from start to finish—even if each person is having fun for a different reason.
Whether you're an introvert or an extrovert, analytical or less systematic in your thinking, there is something for you to enjoy. Those that yearn to be a star of the stage can show off their character building, while those more interested in puzzling out the mystery can work on solving the murder.
Murder mysteries have broad appeal
Everyone loves a good mystery. There's no wonder that mystery books sell hundreds of millions of copies a year. Use this commonality to bring your team together.
While murder may seem like a questionable topic for the workplace, the craze that is true crime shows us that it's something people love to bond over. Just take a browse around Netflix or your podcast app and you'll notice that the trending shows are almost always murder mysteries.
The popularity of a good mystery will bring your team together.
A pandemic must
Our team building during a pandemic article covers some of the reason that online team building doesn't have to be a drag—in fact it can be a huge boost.
Without the in-person interaction provided at the water cooler in an office, virtual workers don't always feel like they get to know people more than superficially. Virtual activities, like murder mysteries, provide the opportunity for everyone to take part in activity while staying safe during a pandemic — or just because virtual working is the best choice for your company.
Many team building activities that are go to for in-person sessions don't work virtually. Even if it Kills Me murder mysteries were designed as virtual first so you don't have to suffer through something that doesn't translate online.
Murder Mystery Teambuilding
We've covered why team building is essential for a business, and why murder mysteries are a universally liked way to bring people together, foster communication and collaboration, and earn lots of laughs. So what are you waiting for?
Our themed murder mysteries provide an immersive and distinct experience for everyone on your team. They are a a memorable way to build relationships and have fun. Contact us today about how we can work together on a murder mystery event for your team.
---
Categories:
---
Popular Murder Mystery Party
Recent Posts