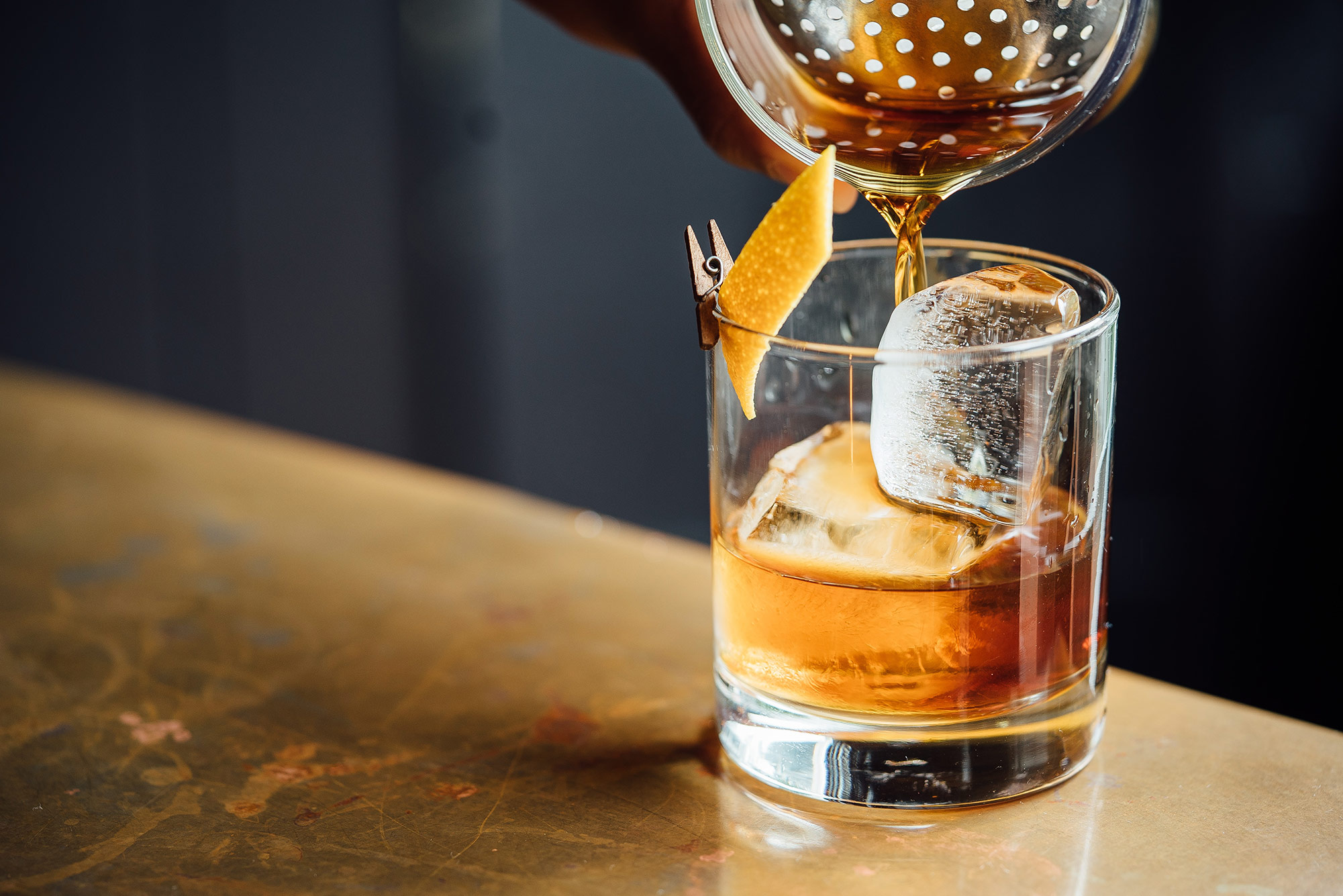 ---
How to Design a Signature Cocktail
It's the little details that make a soiree special and having a signature cocktail which highlights your party's theme will wow all of your guests! Having a specialty drink can also save you time and money—-no host wants to play bartender all night long instead of enjoying time with their friends.
Here are a couple of things to think about and help you plan the perfect cocktail.
Party Size
First things first, how many guests are you expecting? If it's a smaller party of up to 8 people you should be able to mix individual cocktails easily. However, once that guest list rises, it can be a huge time saver to make a batch cocktail. This way, guests can feel free to serve themselves. Some great batch cocktails are— punches, sangria, Pimms and Bloody Marys. There are so many creative twists you can take with each of these drinks to really
Theme
This is the most important factor to think about when planning your signature cocktail! If your party has a specific theme, you want your drink to fully reflect it! In our high school themed murder mystery, Blood on the Bleachers, we provide a recipe for Jell-O shots! It's so simple, but drinking a Jell-O shot out of a small plastic cup, can bring you right back to high school parties! For an in person high school themed party, adding a beer pong table, or keg to the mix would really highlight your party's theme.
Color
The color of your cocktail can really set the mood for the your party! During a halloween party, a bright green punch that looks like witches brew is an incredible showstopper! Any other time of year, however, a bright green cocktail might leave you with a bunch of sober guests! For our strip club themed murder mystery, Rubbed Out, we really wanted a brightly colored cocktail to help invoke the neon lights in Las Vegas. With that in mind, we created 'Sex in the Driveway' a cerulean cocktail, colored with blue curaçao.
Flavors
Use flavors that invoke your theme! For our Christmas themed murder mystery, O Holy Fright, our cocktail recipe is a play off of a candy cane! There are many other Christmas flavor that you can play with as well, such as gingerbread, egg nog, hot chocolate or cookies and milk. Keep your theme in mind when choosing your flavor profile.
When in doubt, the classic rule of a balanced cocktail is two parts alcohol, two parts sweet, and one part sour.
Drink Temperature
The theme you have chosen, time of year, and location of your party will all have a huge impact on what temperature you want your signature cocktail to be! If you are having a winter bonfire outside all of your guests will definitely want a warm cocktail like a hot toddy of spiced cider! Or, in the case of our Hawaiian murder mystery, Trouble in Paradise, we want to evoke a warm, island feeling in your homes! Therefore, we created a frozen Mai Tai. By having a frozen cocktail, it will mentally transport you to your last beach vacation and you can imagine basking in the heat—regardless of the actual time of year and location where you live.
Presentation
The presentation can make or break your cocktail. In our Boca Raton, bingo themed murder mystery, Bingo Butcher, we suggest a Rob Roy Cocktail (which was incredibly popular in the 1950's). However, just sitting in a cocktail glass, a Rob Roy might not immediately make you think of a retirement community in Florida! However, using bingo cards as coasters, putting fake dentures on the cocktail table or having inflatable palm trees across the floor will really put your guests in a Boca state of mind!
For recipes, fun murder mystery games and more party ideas visit our blog!
---
Categories:
---
Popular Murder Mystery Party
Recent Posts